SUBSCRIBE To be informed of news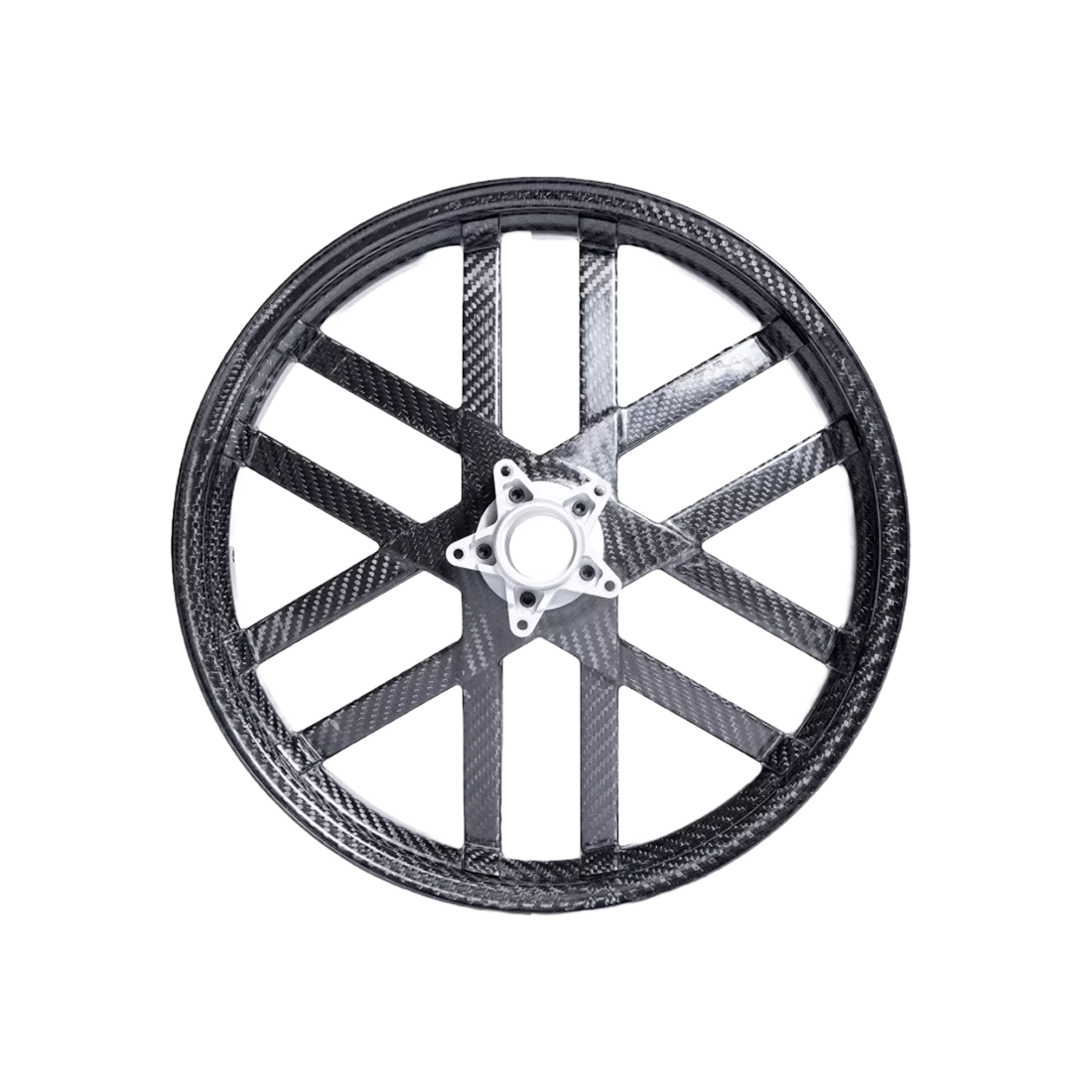 The carbon wheel is up to 50% lighter than the aluminum wheel. The wheels are attached to the motorcycle at the end of the suspension, which thanks to the light weight, allows the wheel to easily stay on the ground. Decreasing unsprung weight reduces inertia and generally allows you to ride easier.
Les roues en carbone aux propriétés légères maintiennent vos roues plus fermement au sol. Elles atténuent les chocs et les vibrations par rapport aux roues en aluminium avec plus de poids non suspendu. Les roues en fibre de carbone ont également une masse en rotation plus légère. Vous avez également moins d'usure des pneus.
C'est un élément clé de la sécurité.